Tree Crushes Moving Car On Park Lane
A woman in her seventies has been injured after a tree fell on her car during the latest bout of stormy weather in Ashtead this afternoon.
The tree fell onto the Hyundai car as it drove along Park Lane just after midday. The elderly woman was trapped for some time in the vehicle before Surrey Fire & Rescue were able to remove the tree and cut her free from the wreckage.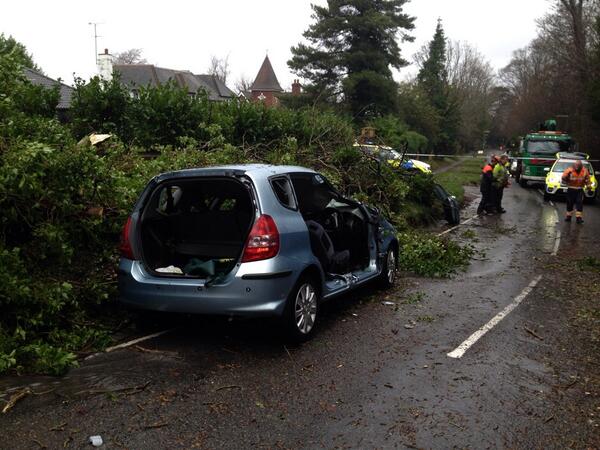 Picture (c)  @NickPisa via Twitter